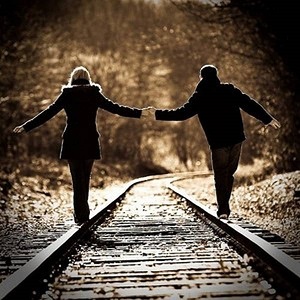 Detailed description:
Perfect love, imperfect relationships:
Choose to fall and stay in love with a compatible partner who is good for you in a co-created healthy, sustainable relationship by successfully navigating states (or phases) of lust, attraction, infatuation, uncertainty, courtship, curiosity, romance, exclusivity, jealousy, heart-brokenness, intimacy, boredom, attachment and commitment that couples may experience differently in time, kind and degree over the course of their union.
Understand the impact of the different hormones that accompany and impact many of these phases.
Guide your clients through the phases/states that every love relationship evolves through. Help them to determine in which phase they and their partner are at any given time so that they can stay in sync with each other.
Integrate head, heart and gut on the path to a lasting and rewarding love relationship.
Provide feedback if it is wise to continue or to end the exploration of a love relationship.
These insights will allow you to help clients to stay focused on the ongoing development and deepening of their healthy love relationships through curiosity and mindfulness in all its phases, or to end their journeys with love and understanding if their relationships are no longer evolving. You will be able to guide them when differences emerge and hormones and emotions rush in to sabotage what could be otherwise a wonderful partnership.
We are our types:
Investigate different personality typologies such as the Five Love Languages, nine Ennegram Types, attachment styles, and Myers Briggs type indicators.
See how understanding different types help you to meet your own and the needs of your partner better.
Learn where you can find tests and how to interpret them to improve all your relationships.
The knowledge about types will allow you to expand your own horizon, to move into uncharted territory of your being, and to create exhilarating synergy between you and your partner, while inviting and guiding your clients to do the same.
Pushing buttons we have not installed:
Understand five forms of the unconscious and how they create different forms of attraction, attachment, conflict and healing/growth opportunities in love relationships.
Support your clients by revealing false identities and shadow elements by bringing them into the light.
Learn and practice a process that you can utilize and share with your clients to identify false identities/shadow elements that are projected onto their partner.
This practice will allow you to deepen compassion and intimacy between you and others, and to guide your clients through a process that they can apply in their own relationships on an ongoing basis.
The new frontier of relating:
Support your clients in identify authentic life purposes and what stage of manifestation they are in.
Create a vision, mission and value statement with goals, strategies and checkpoints for an ever evolving and deepening love relationship.
Balance and harmonize feminine and masculine polarities at the level of the seven chakras in all the four quadrants in the gross, subtle, and causal realms.
Realize the importance of Intimacy, Passion and Commitment at similar levels in kind and degree for a healthy, sustainable love relationship, indicated by the "Triangle of Love".
Learn how to move into the "adjacent-possible" and towards the "advancement into novelty" in the we-space of a co-created, evolutionary love relationship that serve the greatest good for the largest number of people.
Become a role-model for others and able to support them in becoming the same.
Exploring the Integral emergence in the evolution of relationships will allow you to guide your clients to share their deepest convictions, concerns and purpose with their partner. Couples will have an opportunity to advance into higher stages of consciousness to generate unique solutions for the significant problems that we face as individuals, couples, families, communities, nations and all humanity. You will thus contribute to a bright and peaceful future for all humanity, co-created by couples in rewarding, healthy and sustainable Integral Evolutionary Love Relationships.
If I'm so wonderful, why am I still single?
Help others to attract or find a compatible partner if they are single by supporting them to remove inner blocks and changing outer circumstances.
Create a realistic and compelling dating profile that focuses on what is truly important in relationships in the physical, material, intellectual, interest/passion, emotional, ethical, spiritual, and sexual realms.
This part of the training will help your clients to stay open for love if they are single, to identify a perfect mate, and to be fully available when he or she shows up in their life. If you are in a rewarding love relationship you will be able to support your single friends and clients in moving towards a healthy relationship.
To be or not to be, that is the question:
Continue to learn, heal, grow and contribute together with your partner, or consciously uncouple if you don't share an authentic purpose and/or are at different levels of consciousness and other crucial developmental lines without a realistic chance that you will be able to align yourself.
This knowledge will allow you to make your own decision and to support your clients in deciding if staying in a relationship or ending it with love and compassion is the right choice.
Required Reading Material:
Malach Pines, Ayala. 2005. Falling in Love: Why We Choose the Lovers We Choose. Routledge.
Thomas, Katherine Woodward. 2004. Calling in "The One": 7 Weeks to Attract the Love of Your Life. Three Rivers Press
*Chapman, Gary. 1992. The Five Love Languages: How to Express Heartfelt Commitment to Your Mate. Northfield Publishing.
*Riso, Don Richard and Hudaon, Russ. 1999. The Wisdom of the Enneagram: The Complete Guide to Psychological and Spiritual Growth for the Nine Personality Types. Bantam.
Or …
Palmer, Helen. 1995. The Enneagram in Love and Work: Understanding Your Intimate and Business Relationships. HarperOne
Levine, Amir and Heller, Rachel. 2012. The New Science of Adult Attachment and How It Can Help YouFind – and Keep – Love
Optional Reading:
Fenton, Bradley. 2008. Stumbling Naked In the Dark: Overcoming Mistakes that Men Make with Women. Simon & Brown
McIntosh, Steve. 2012. Evolution's Purpose: An Integral Interpretation of the Scientific Story of Our Origins. SelectBooks.
Herrada, Giles. 2013. The Missing Myth: A New Vision of Same-Sex Love. SelectBooks.
*Cohen, Andrew. 2011. Evolutionary Enlightenment: A New Path to Spiritual Awakening. Select Books.
Albere, Patricia. 2014. Evolutionary Relationships. Not released yet.