Register below for our Sat., July 21st. Integral Love Relationship Webjam from 10:00 AM PDT (19:00 – 20:00 Central Europe):
Johnny Blackburn
Discover the 3 stages of living your Purpose
Purpose is a process not a thing to find. The direction is what we need to find & live; strung together by a series of missions comprising 3 phases: Discovery, Development & Delivery.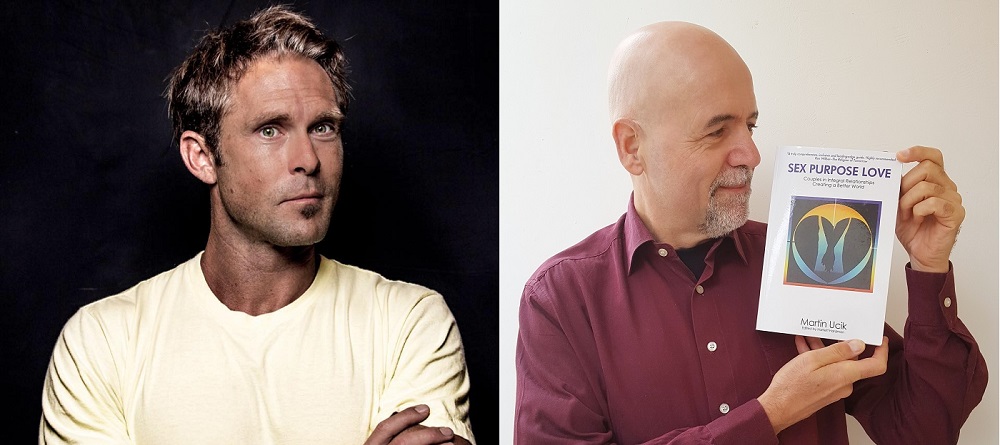 Johnny Blackburn is a respected authority on human embodiment, connection & professional performance. He is a developmental coach, author, speaker & event facilitator, specializing in helping people awaken to greater potential & living from deeper presence & connection in work, love & life.
Blackburn's original background in Management Consulting, Master's degree in Psychology, more than 3000 client-coaching hours as a Professionally Certified Coach with the International Coach Federation & hundreds of hours facilitating groups & live experiential events all combine to provide an integrated approach to embodied transformational experiences and skill-building for practical work, love & life applications.
---
Future Webjams:
7/28 Dr. Bill Epperly. This will conclude our weekly webjam series. We will switch to occasional webjams thereafter. Contact us if you want to be a guest on a future webjam.
Participation is FREE! Watch and listen online (no download is needed, just o
pen your browser), comment or ask questions via text message, or participate live with audio and video, all from the comfort of your home. As a bonus, we will connect you with other participants after the Web Jam if there is a mutual interest.
Watch replays of our previous Web Jam's at www.youtube.com/channel/UCsZbcLqZXmhqjKA1Rf-vqyg.
I look forward to connecting and exploring with you around our topic of the week.
Much Love!
Martin Ucik