Register below for our Sat., Feb. 24. 2018, 10:00 AM PT Web Jam about why sharing a purpose is the future of love and a better world.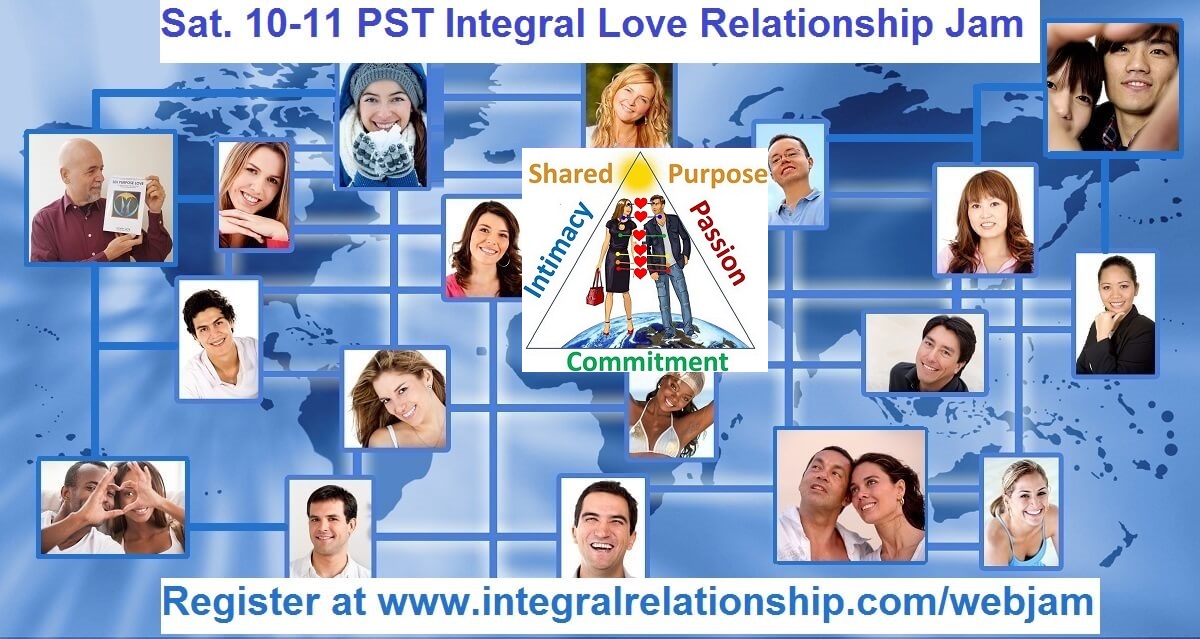 Please join us LIVE on Saturday, February 24th, 2018 from 10:00 to 11:00 AM Pacific Time (19:00 – 20:00 Central European Time) for our ongoing Integral Love Relationship Web Jams by clicking on the link below.
Participation is FREE! Watch and listen online (no download is needed, just open your browser), comment or ask questions via text message, or participate live with audio and video, all from the comfort of your home. As a bonus, we will connect you with other participants after the Web Jam if there is a mutual interest.
Watch replays of our previous Web Jam's at www.youtube.com/channel/UCsZbcLqZXmhqjKA1Rf-vqyg.
I look forward to connecting and exploring with you around our topic of the week.
Much Love!
Martin Ucik