Gather, connect, learn, practice, and relax with 20 other Integral Relationship Explorers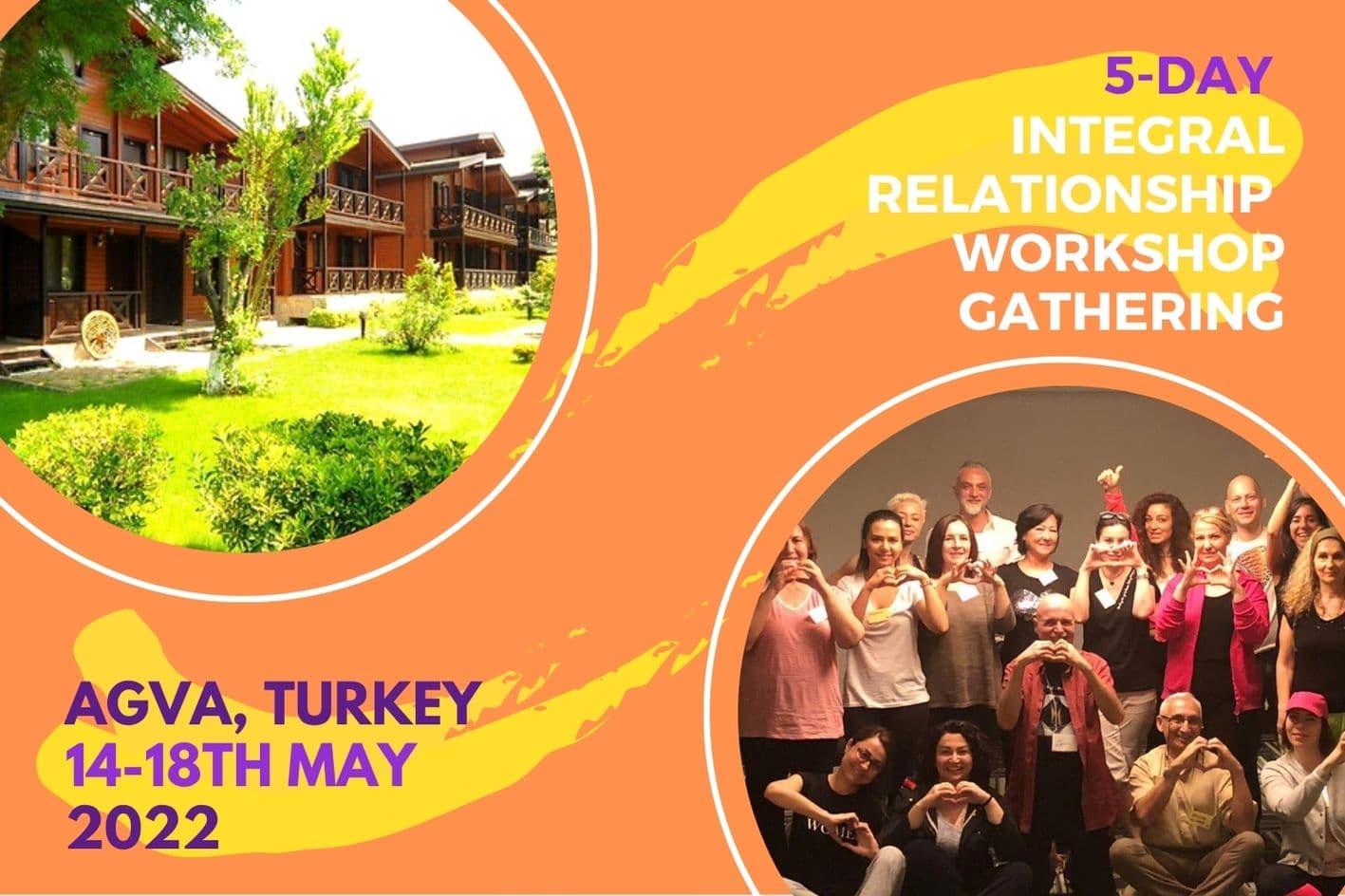 Join our 5-day International Integral Relationship Workshop Gathering from Saturday, May 14 to Wednesday, May 18, 2022, at the lovely Robin's Nest Eco Resort. It is located in the small village of Agva, about 70 Miles outside of Istanbul on a river and 10 walking minutes from the
Black Sea.
Previous Ağva Integral Relationship Workshop
Immerse yourself in a five-day in-person workshop retreat with Integral Relationship author and facilitator Martin Ucik.
You will learn, practice, and fully understand how to embody, apply, live, share and, if you choose so, teach the cutting edge (r)evolutionary 26 Integral Relationship Modules to co-create healthy, sustainable, romantic love relationships between equal and opposite (or different) partners of any sexual orientation who heal, learn, grow and awaken together to share their biological, transformational and transcendental purpose that makes the world a better place.
At the end of the 5-day training, you will receive a diploma as "Certified Integral Relationship Professional".
The image above: Restaurant Area, Robin's Nest, Ağva
Register today. Space is limited to 20 participants, so don't delay and avoid being put on the waitlist.
The workshop gathering is available to singles and couples who want to learn and practice how to co-create healthy Integral Love Relationships, and health professionals, teachers, therapists, practitioners, and coaches who want to apply the Integral Relationship Model in their professional work and lead practice groups.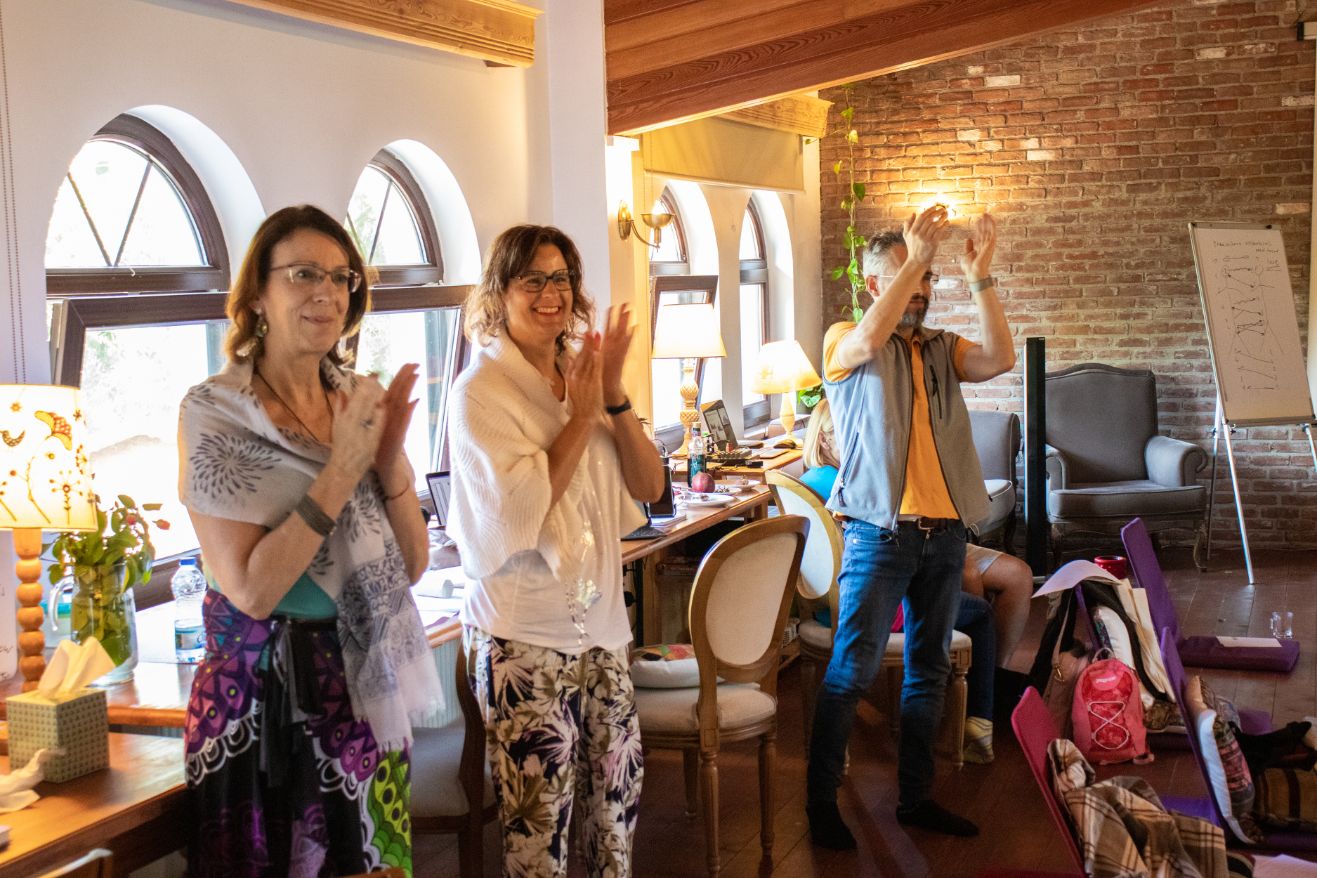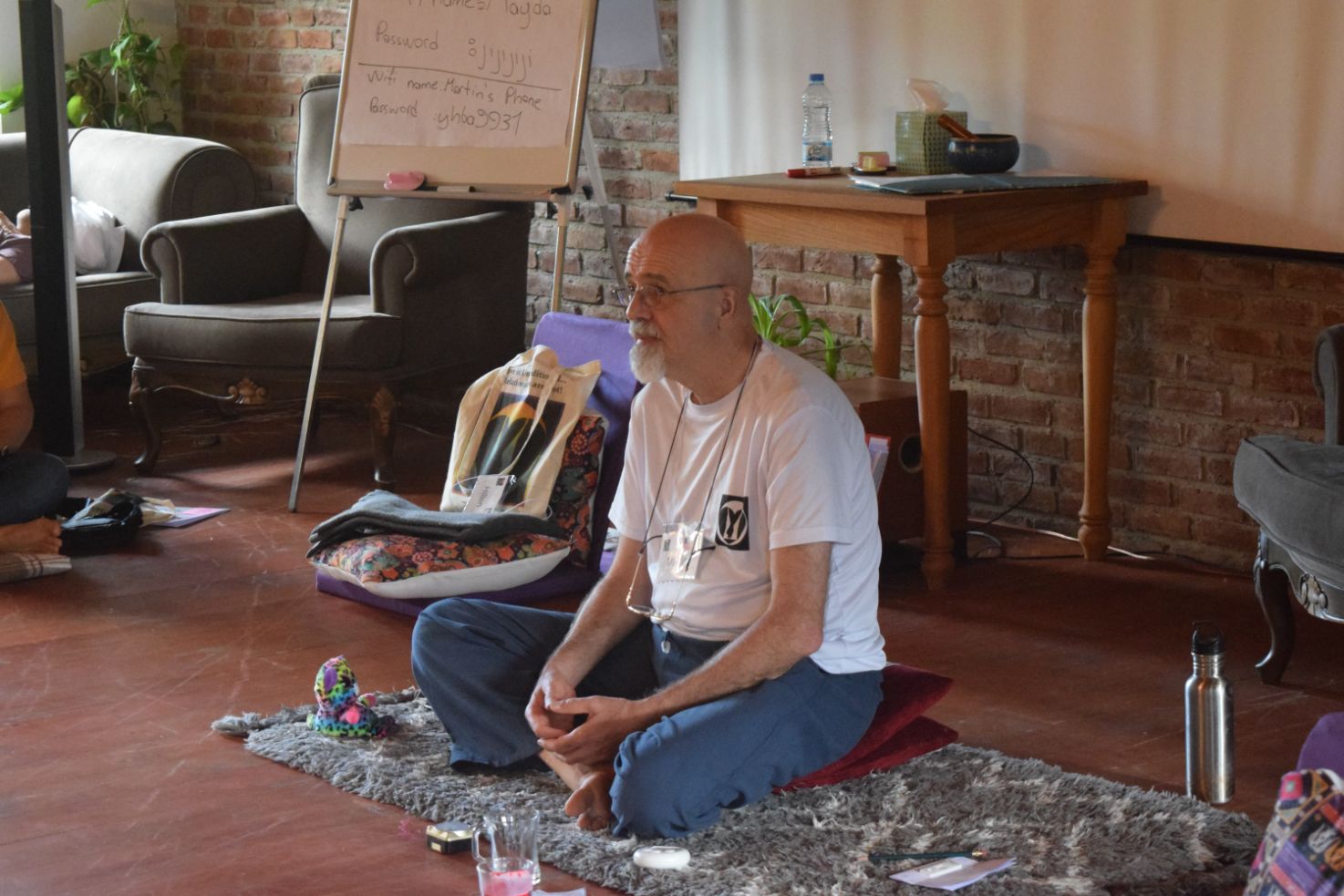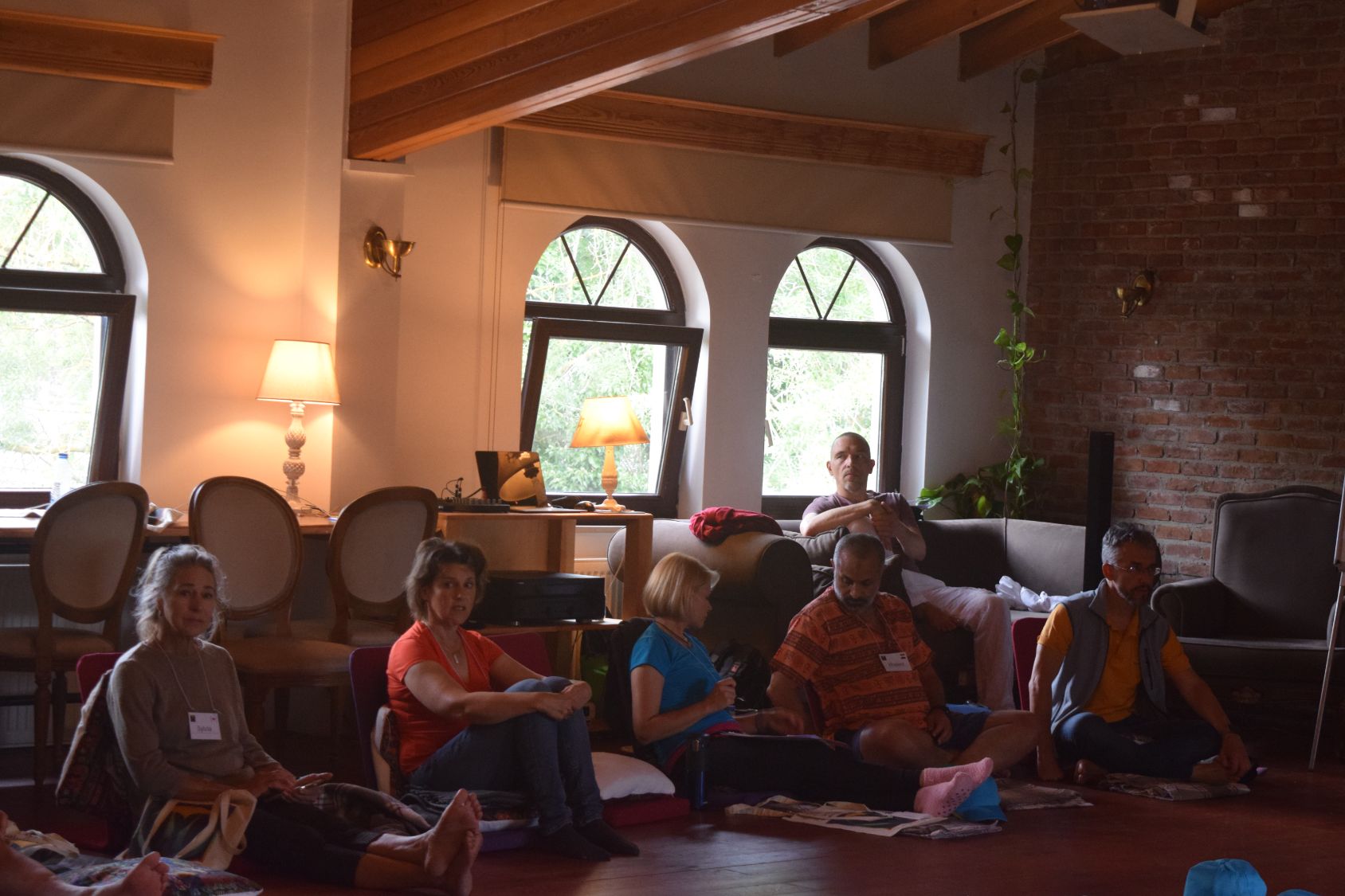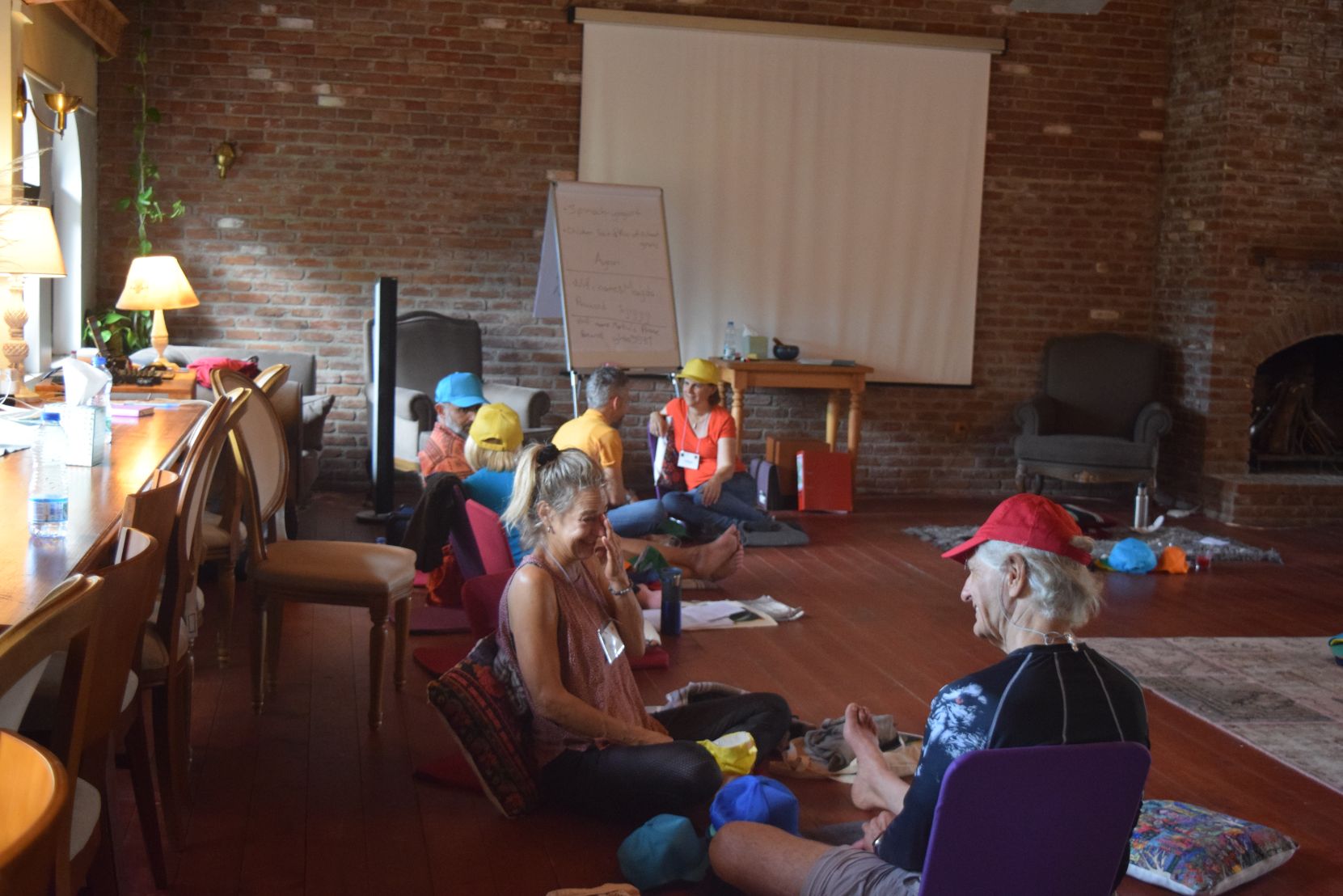 The Workshop: 
The entire workshop gathering will be experiential with many individual, paired, and group exercises. We will also offer optional morning practices such as Yoga and Meditation, and evening intensives. Please let us know if you want to offer a morning practice.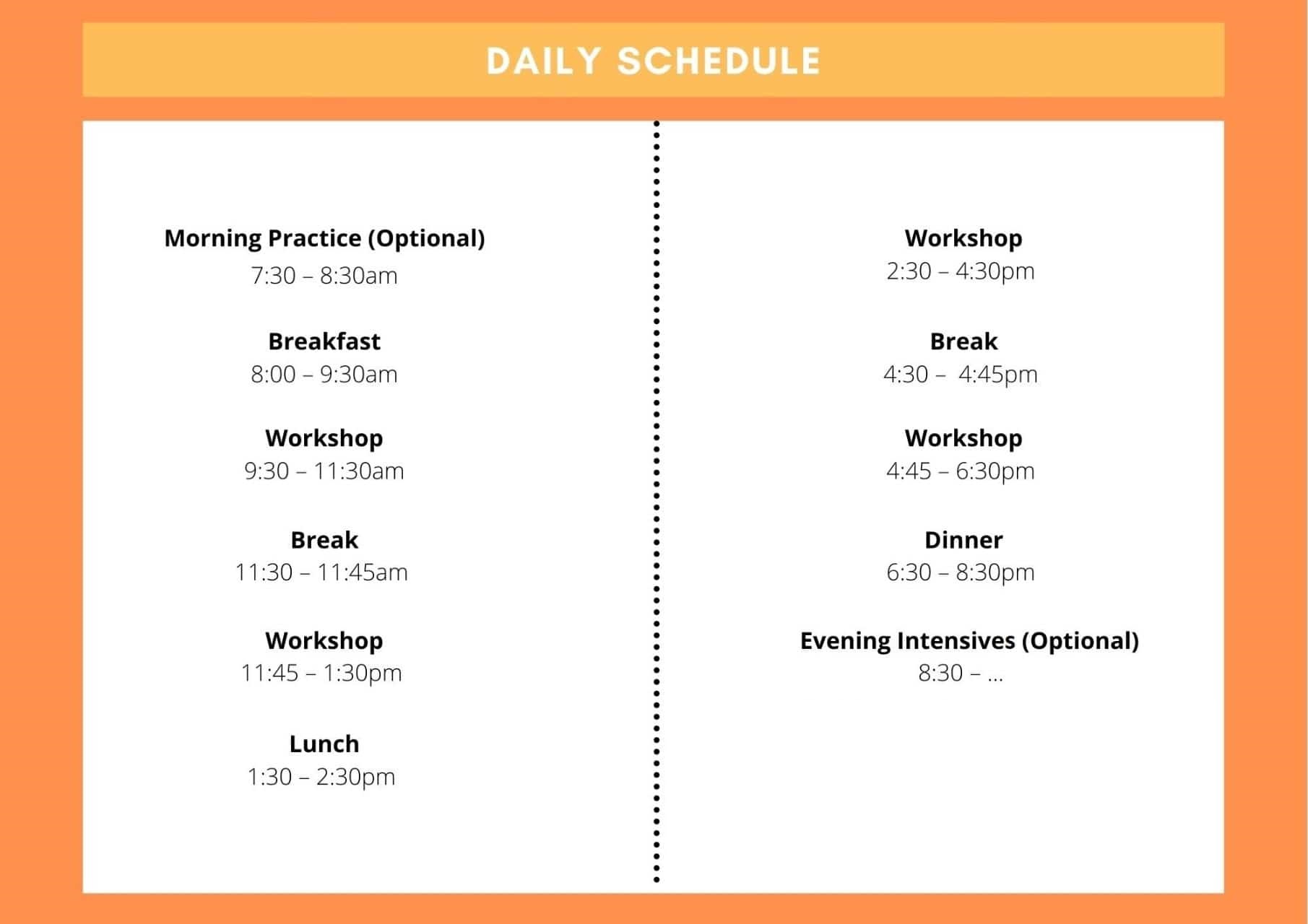 Essential Information to Enter Turkey
Passengers travelling to Turkey with international flights must submit a Ministry Of Health Of Turkey Traveler Entry Form online via https://register.health.gov.tr/ within last 72 hours prior to their flights. Print out the form or keep a screenshot of the filled out form on your phone and submitted to airline crew before boarding.
You can find more information here.
---
Arrival Day, Friday, May 13, 8:30 PM 
Optional Evening Intensive - Authentic Relating Game Night with Martin
Join us for a fun evening after dinner to get to know yourself and others through engaging Authentic Relating Games.
---
Day 1, Saturday, May 14
Optional Morning Practice
Saturday - Wednesday morning practices:
For people who like to start their day early with a morning practice, we will have yoga, meditation, etc., and other workshop participants from 7:30 - 8:30 before breakfast.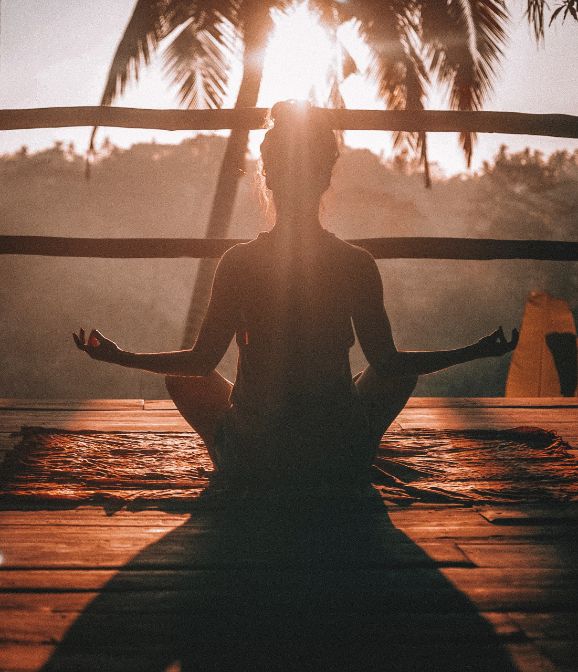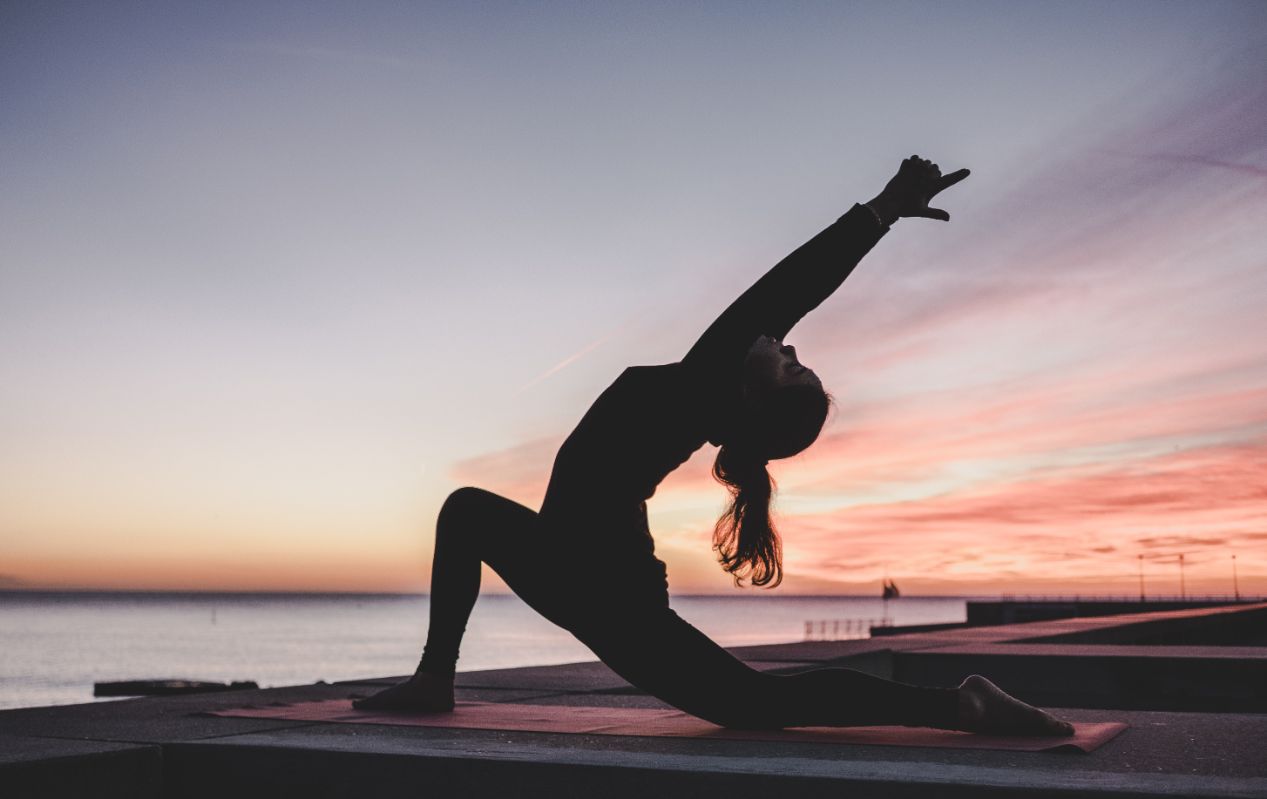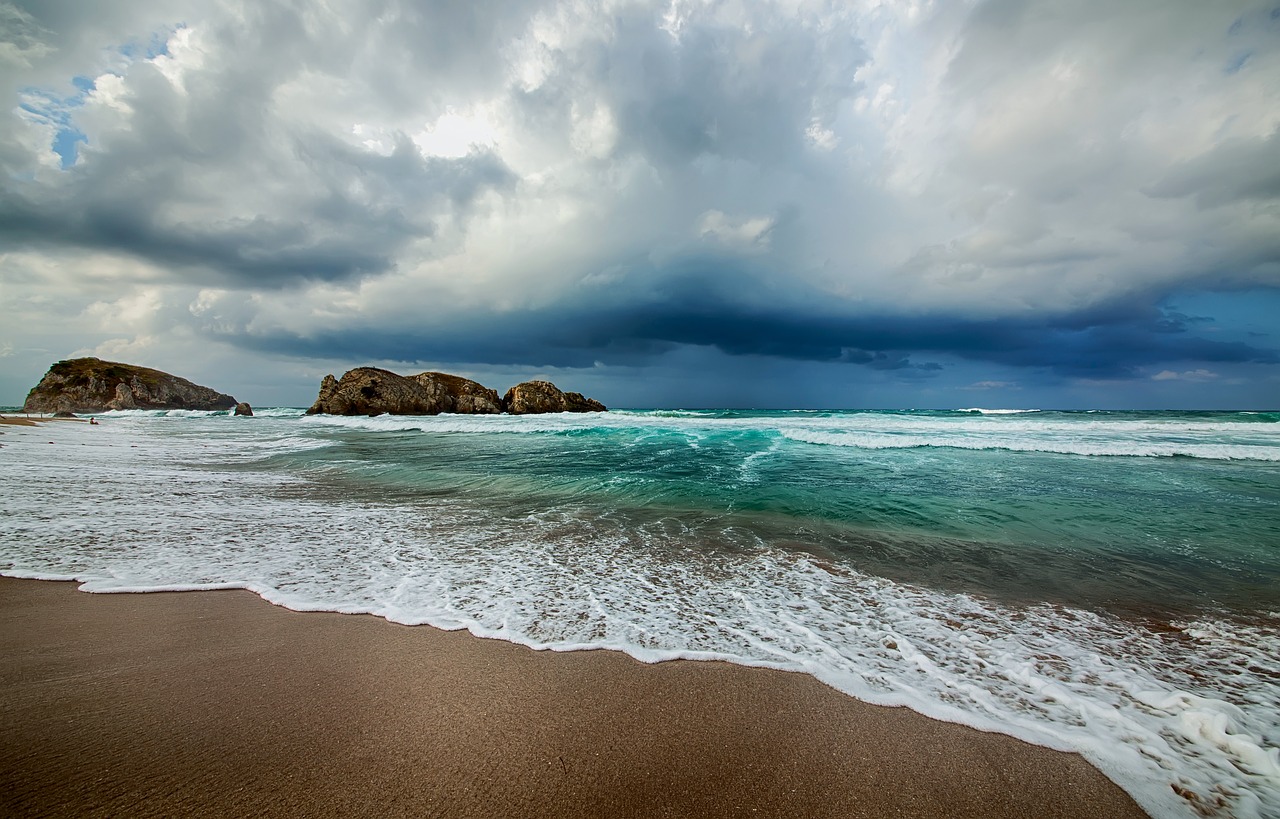 Image above: Yoga and Ağva Beach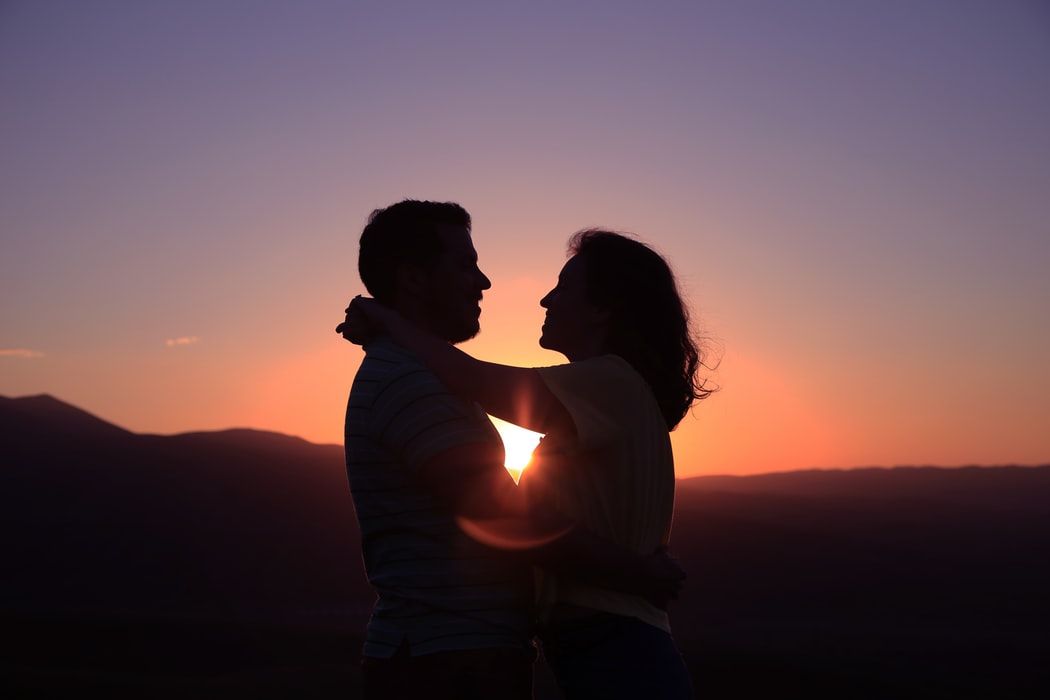 Workshop: Love Is Unconditional, Relationships Are Not
How is it that we can feel unconditional love towards all people and creation, and may experience a unique irresistible sexual attraction, deep heart and emotional resonance, and divine soul connection towards another human being, and yet often find sustaining a healthy love relationship in a lived day-to-day reality arduous?
On this first day of our workshop, we will explore why love is unconditional and relationships are not by putting the material, physical, mental, emotional, and spiritual dimension of romantic relating into a developmental cultural, and social context.
We will also learn that most adults continue to evolve in consciousness after adolescence, but that few understand how this growth impacts our lives -- and love relationships in particular. Together, we will explore eight stages of consciousness development in a relational context.
This knowledge and experience will allow you to identify your own and the level of development of others to understand conflicts that arise between couples, and groups with differing world-views, values, and meaning-making structures, and how they communicate their needs and attempt to resolve conflicts differently in the four dimensions of their being.
Optional Evening Intensive: Integral Soulmates with Martin
In this optional evening intensive, you will learn and practice how to define, find/attract, invite (or being invited) by your soulmate and (for couples) how to deepen your relationship by creating a shared vision and mission statement.
73% of Americans believe in soulmates.  Most of them envision everlasting love, romance, sexual attraction, and happiness, and to live happily ever after once they fall in love–without having to do any ongoing work in their relationship.
However, this is a magical fairytale fantasy that rarely, if ever, happens in real life.
A more mature understanding of soulmates is that they are (1) compatible to live their biological purpose, (2) challenge each other to become their best versions of themselves through ongoing mirroring, learning, healing, growing, and awakening, and (3) synergize in sharing a purpose that is larger than either individual and makes the world a better place.
---
Day 2 - Sunday, May 15
Optional Morning Practice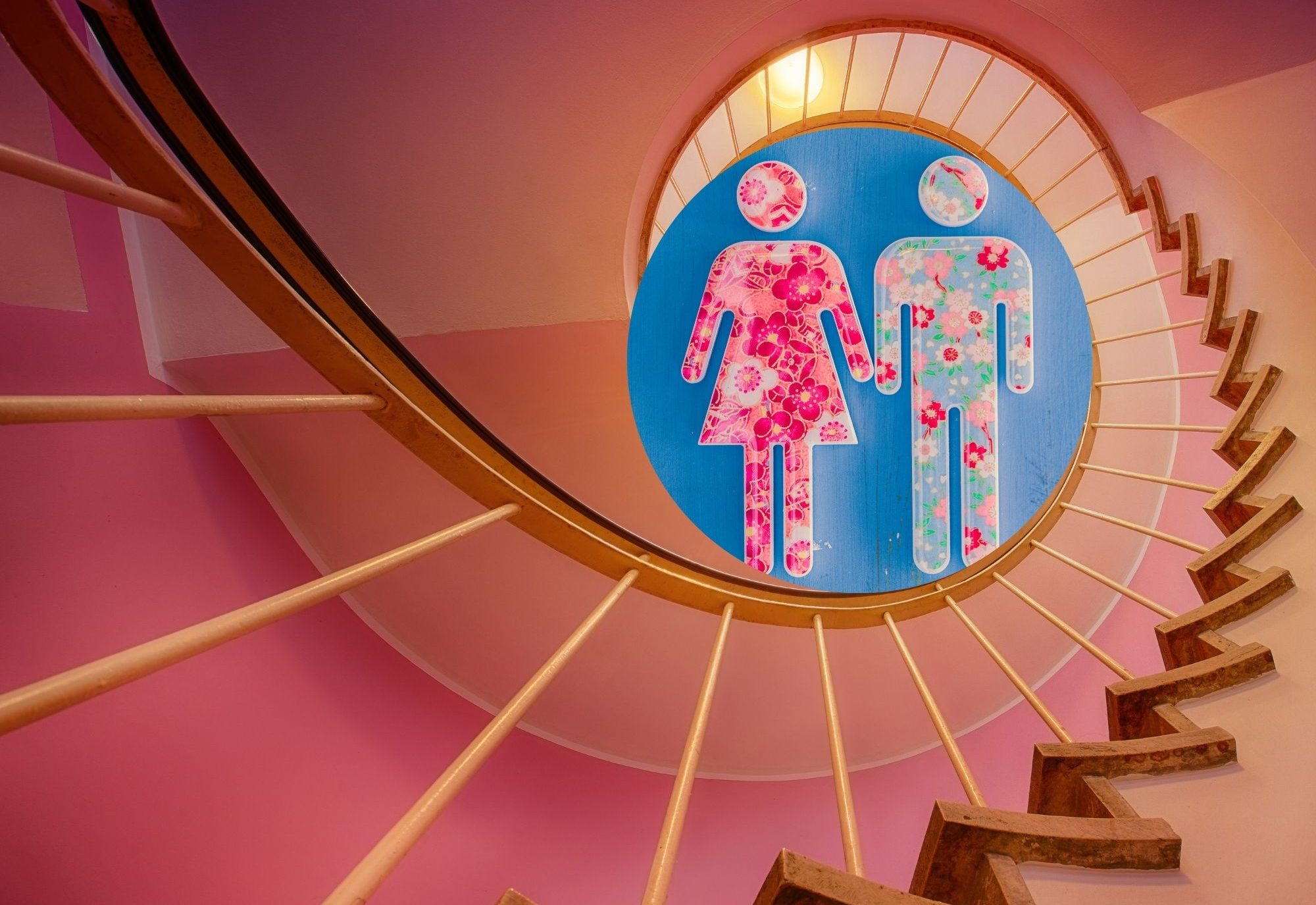 Workshop: Ending The Confusion Between Sex, Gender, and Feminine/Masculine Polarities
Why do we still talk about gender wars and often see our relationships deteriorate from love to outright hostility? How do we create lasting sexual attraction and synergy in our love relationships?
On this highly experiential and practical second day, you will learn to understand biological differences and learned gender roles between the sexes, and how to prevent your relationships from going down the fear-shame spiral (or returning to love and romance). You will also experience feminine and masculine polarities in an embodied way, and how to balance and harmonize their healthy expressions in thriving love relationships.
This knowledge and experience will allow you to understand and make peace with yourself and the opposite sex to co-create happy love relationships.
---
Day 3 - Monday, May 16
Optional Morning Practice
Workshop: Spirituality – Sexuality - Complexes - Types
What is happening on a spiritual, sexual, and psychological level when we deeply resonate with another human being and how can this resonance be created and deepened?
On this third day, we will go for a deep dive into various forms and depths of spiritual experiences, leading us to non-duality, a state/stage that cannot be talked about but only pointed to. This will be followed by a "Tantric" exploration of the connection between psychology, spirituality and sexuality, and how repressed male and female qualities create complexes that make the opposite sex attractive and challenging at the same time. The day will close with an eye-opening exercise on how our Love Languages and Enneagram Types including three Instincts impact our love relationships.
This knowledge and experience will allow you to take your spirituality, sexuality, and soul-connection to the next level of possibility and to give and receive love in ways that are deeply satisfying.
---
Day 4 - Tuesday, May 17
Optional Morning Practice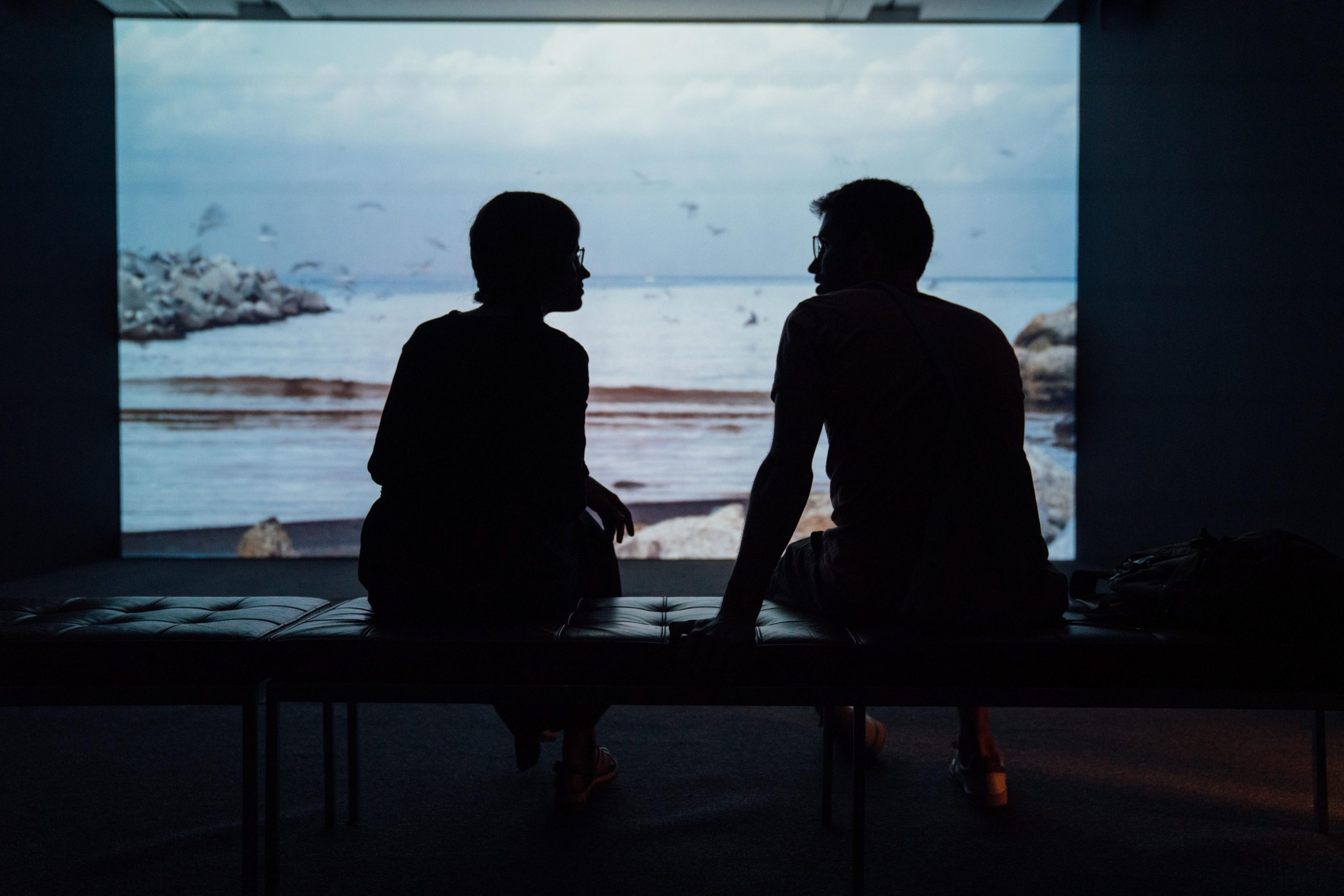 Workshop: Perfect Love, Imperfect Relationships
How is it possible that we are consciously evolved and spiritually awake and still get triggered into devastating fight-flight-freeze reactions, especially in intimate love relationships? Of course, it is because of our unconscious -- but how to deal with it? On this "magical" day, we will learn about five forms of the unconscious and practice a simple, yet powerful and life-changing process how you and your partner can welcome emotional triggers to heal your unconscious and childhood attachment wounds in ways that allow you to move towards undefended love by using affirmations, mindfulness, and coherent narratives. We will also learn how to avoid the 22 stages of the decline of relationships between highly evolved empaths and people with personality disorders.
Optional Evening Intensive: Advanced Tantra Practices
On the evening of day four of our workshop in Agva, Martin will offer you an optional advanced Tantra intensive that builds on our previous workshop exploration of spirituality and sexuality.
Tantra means extending and weaving… the manifest and unmanifest, the ascending and descending, stillness and movement, the body, mind, heart, and soul.
Martin will gently guide you through increasing levels of energy exchange, heart connection, spiritual presence, and sexual intimacy with your (practice) partner.
---
Day 5 - Wednesday, May 18
Optional Morning Practice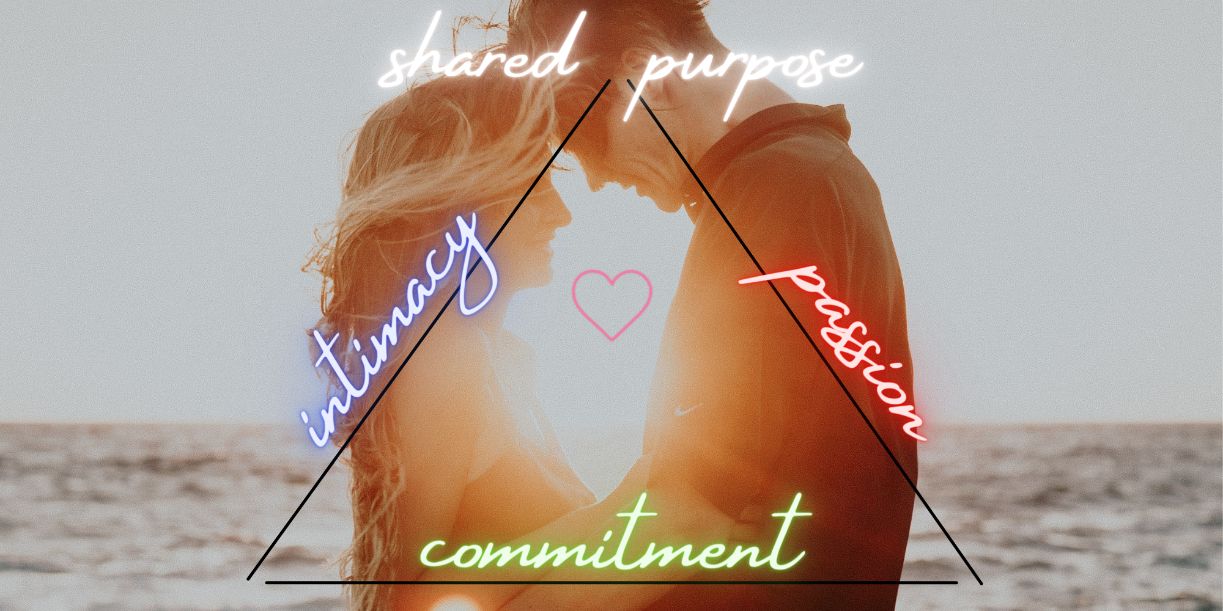 Workshop: Awaken to your Life's Purpose and Share it With a Partner
Why can we be integrally informed and do all the learning, healing, growing, and awakening work, and still often can't find a compatible partner or sustain a healthy love relationship?
On this final day we will get the answer by exploring that we humans have a Biological Purpose (to survive, procreate, form groups, and seek a quality of life), a Transformational Purpose (to learn, heal, grow, and awaken), and a Transcendental Purpose (to create more Goodness, Truth, Beauty, and Functionality) that unfold in unique ways based on our genetic predisposition and phenotypes. We will explore four different discovery methods of our purpose, different levels of depth, impact, and stages of expression, and the resulting forms of our capacity to love which will lead us to identify and co-create along the seven chakras with our uniquely compatible soulmate to make the world a better place.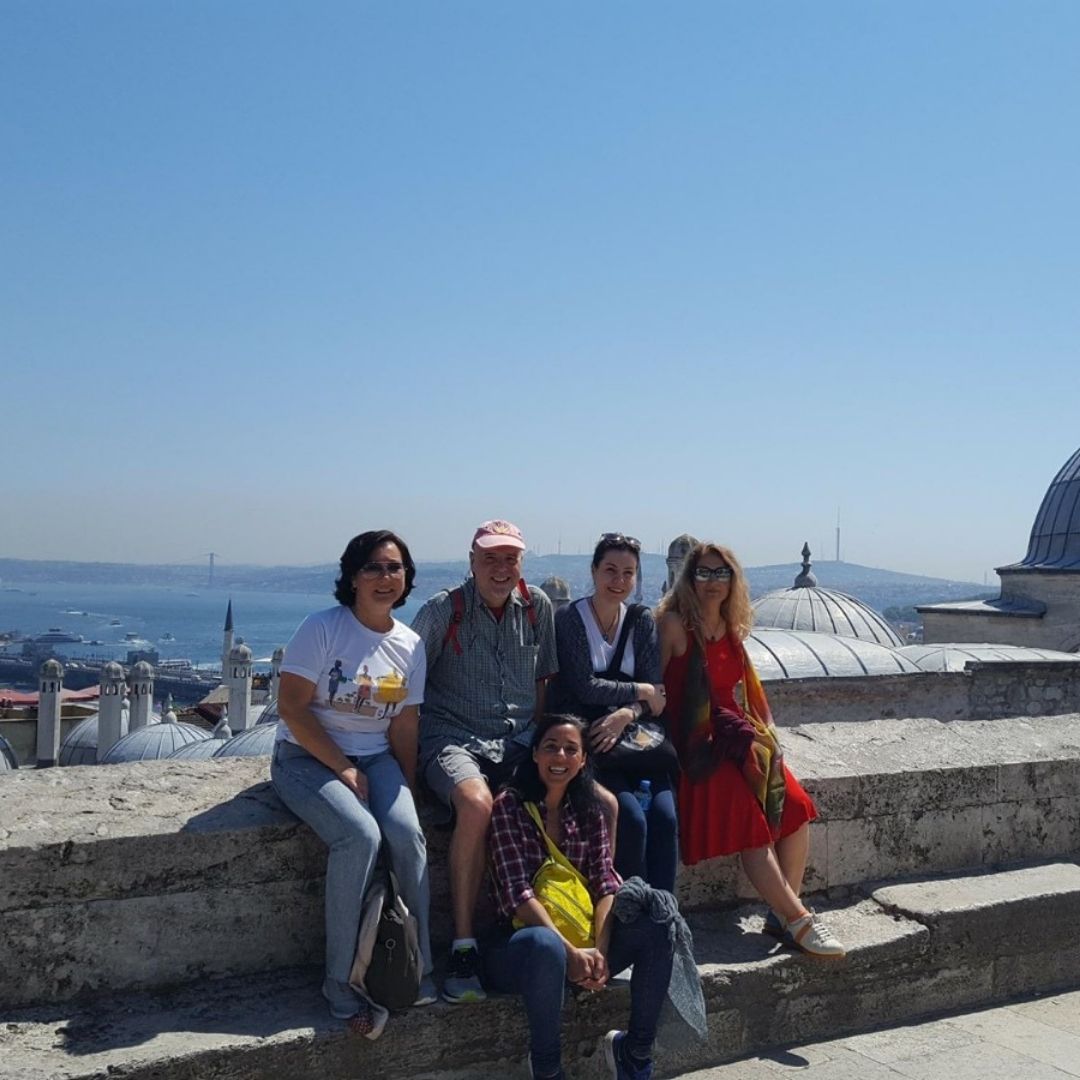 Evening Return to Istanbul / IST Airport
We will have a bus leave to Istanbul for those who want to have dinner and spend the night there to leave the next day, or stay for the extra 2-days of sightseeing with Martin.
Location

Outside Istanbul on the Black Sea
Robin's Nest in Ağva near the Black Sea. Natural setting on a river, quiet and relaxing, retreat-like atmosphere, pool, lawn, restaurant with inside and river-side tables, outside firepit, pool, daylight in the spacious workshop room, shared meals, more community engagement.
Workshop price for Training participants and early bird till October 31 2021 US $997 including transportation to and from IST Airport and two coffee/tea/snack breaks, excluding travel, room, and board. ($1497 is the regular price) Fully refundable until April 14, 2022.
What is included in the workshop registration price:
Two hour interval transportation from IST/SAW Airports or 2:00 PM bus from Integral Center Istanbul to Ağva on May 13.
Five-day experiential workshop including all workshop materials.
Optional morning (Yoga/Meditation) practices and evening intensives and activities (let us know if you want to contribute.)
Two tea/coffee/water and snack breaks during the day.
Transportation back to Integral Center Istanbul at 5:00 PM on May 18.
Optional 2-day Istanbul sightseeing tour on May 19 and 20 with Martin (we can arrange a hotel for you, or you can book your own accommodation for your stay before or after the workshop).
What you will cover:  
Your travel cost to and from Istanbul.

Single or Double Occupancy rooms at Robin's Nest booked through us.

All meals (breakfast, dinner, and lunch)
Room and board:
Single Occupancy with Breakfast, Lunch & Dinner ($660)

Double Occupancy with Breakfast, Lunch & Dinner ($975)
What do I need to know before coming to Turkey?
Essential Information for Entering Turkey:
Passengers traveling to Turkey with international flights (or other means) must submit the Ministry Of Health Of Turkey Traveler Entry Form online via https://register.health.gov.tr/ 72 hours prior to their arrival. Print out the form or take a screenshot with your phone of the filled-out form to show it to the airline crew during the check-in and/or before boarding.
Airlines also usually require a negative COVID-19 Test during check-in.
Americans and other non-European nationals need to get a visa online at www.evisa.gov.tr (suggested) for $50 or even after arriving at the airport (more expensive and time-consuming).
Is it safe to gather during the global pandemic?
According to the NY Times and other sources, all Americans will have access to Vaccines by the end of May 2021 and Europeans by the end of July 2021.
We will request that participants are vaccinated (no exceptions).
Is it safe to come to Turkey?
Turkey has no travel restrictions for foreigners and is very safe. Americans can easily apply for a visa online at www.evisa.gov.tr for $50 (suggested) or even after arriving at the airport (more expensive). There are many affordable direct and indirect flights to the new Istanbul (IST) Airport. We have scheduled modern mini buses to pick you up there or in Istanbul on May 13 and drive directly to Agva and on Wednesday back to Istanbul.
A taxi from the IST or SAW Airport to Agva costs about $60. Arrange it through us so you don't get charged more.
Istanbul is a tourist town and very safe, in case you decide to stay here for a few days.
As of mid-August 2021, Turkey has fully vaccinated about 67% percent of its population (83 million people), and about 84% percent have received their first dose, so by May 2022 we can assume that the population is fully vaccinated.
Read more about current vaccination rates here (use Google Translate) and other regulations and useful information at COVID-19 Information | U.S. Embassy & Consulates in Turkey.
What will the weather be like in Agva?
Average Weather During May In Agva (Marmara Region), Turkey
The average minimum temperature during the night in Agva in May is 12.0°C (53.6°F). The amount of rain in May is normal with an average of 30mm (1.2in). This makes it the driest month of the year. You can expect very pleasant temperatures during the day. The average maximum daytime temperature lies around 20.0°C (68°F). If you enjoy looking at a blue sky and love the sun than this is a great time to go to Agva with 247 hours of sun.
So what to wear in May? For visitors traveling to Agva we recommend wearing layers. So maybe a skirt, t-shirt, shorts for during the day and jeans and a warm jacket for some days and evenings. With a water temperature of around 16.0°C (60.8°F), there is no need to bring your swimwear.
Average Weather During September In Ağva (Marmara Region), Turkey
The average minimum temperature during the night in Agva in September is 17.0°C (62.6°F). It rains an average of 7 days in September. The amount of rain in September is normal with an average of 65mm (2.6in). The average maximum temperature lies around 24.0°C (75.2°F). With a water temperature of around 23.0°C (73.4°F), this is a great month to swim in the Black Sea. If you enjoy looking at a blue sky and like sunbathing than this month is a good period to visit Agva. It has 235 hours of sun.
What to wear in September? Bring a rain jacket just in case since it will be raining a few days during this period. Also bring sunscreen, a hat, your shorts or a skirt because it can be very warm or even hot.
https://weather-and-climate.com/agva-September-averages
All rooms at Robin's Nest have air condition.
Will the workshop be gender balanced?
Yes, we will attempt to have the same amount of men and women in the workshop by having a wait list once we have 10 registrations for each gender. So register now to avoid being put on the wait list or sign up with a partner/friend of the opposite sex to secure your space.
Is there WiFi at Robins Nest?
Yes, there is WiFi throughout the resort but it is not very fast. When we were there in September, it was about 1 Mbps download speed. There was good cell phone reception, so if you need to rely on a more solid, faster internet connection e.g. for work, we straongly recomend that you get a data plan through your carrier or buy a local sim card (we can help you with the latter).
Who helps me with hotel staff or in case of an emergency?
We will have local Turkish staff members who speak English very well and are experienced in the hospitality industry and a car to help you with any issue that you may have with the hotel staff, locals, or in an emergency.
Is there a medical center or a hospital in Ağva?
Turkey has a very good healthcare system with public and private hospitals.
There is a small medical center in Ağva about 5 driving (15 walking) minutes on the same street as Robins Nest that is open during the day. The closest hospital that works 24/7 is 30 minutes away from our workshop place in Sile and we or an ambulance can take you there in case of an emergency. Most insurances cover emergency medical care while you travel (e.g. Kaiser Permanente). We recommend that you buy additional affordable travel insurance.
Where should I stay in Istanbul before or after the workshop?
We are offering a free 2-day sightseeing tour around Istanbul on Thursday and Friday after the workshop with Martin and suggest three Hotels near Martin's home and Integral Center for you to book: Molton Monapart Mecidiyekoy Hotel (3 walking minutes approx. $40), Milord Hotel (8 walking minutes approx. $45), or DoubleTree by Hilton (10 walking minutes approx. $90 per night.)
I want to continue my holiday in Turkey, where should I go and what should I visit?
If you want to stay in a resort area with a beach, turquoise sea and take occasional tours to the ancient places, you can consider the Mediterranean part of Turkey. The most popular destinations are Kuşadası, Bodrum, Marmaris, Fethiye (a destination with wonderful nature), Antalya, and Alanya. Around these areas, you can visit historical places such as Ephesus, Aspendos, Pamukkale, and much more.
You can also travel to the Black sea region to enjoy nature, forests, and the hospitality of local people. You might be interested in visiting Trabzon, Sumela Monastery (Monastery of the Virgin Mary), Karaca Cave, and many other attractions.
If I come with the kids, is it possible to arrange a babysitter?
If you want to travel with kids, please, contact us: [email protected] for more details no later than one and a half month prior.
Can I arrive a day early?
Yes of course. There is a convenient Havaist Bus from Istanbul Airport into Istanbul that leaves about every 50 Minutes for 30 TL ($4). Exit at the first (4. Levent) or second (ZİNCİRLİKUYU METROBÜS) stop and take a taxi (30 TL $4) to the hotel. Let us know if you need more detailed descriptions.
We suggest that you stay at a hotel near Martin's home and Integral Center DoubleTree by Hilton (approx. $90 per night) or Milord Hotel (approx. $45). We will have one car or bus leaving from there to Agva on Friday around 10:00 AM.