Integral Relationship Online Training #3
Become a Certified Integral Relationship Practitioner, Consultant, or Group Facilitator
 Improve your love life and support others by offering Integral Relationship consultations and groups.
Register today for 26 weekly group training sessions at $10 each.
What is an Integral Relationship?
In an Integral Relationship, we bring the 14 essential elements for the co-creation of a healthy sustainable love relationship into a functional whole. Integral Love Relationships are unique because they build on the insight that adults have the potential for ongoing learning, healing, growing, and awakening, or "inter-becoming", and to share a purpose that is larger than either individual and makes the world a better place. You'll study and practice all of these 14 elements in the 26 modules of the training.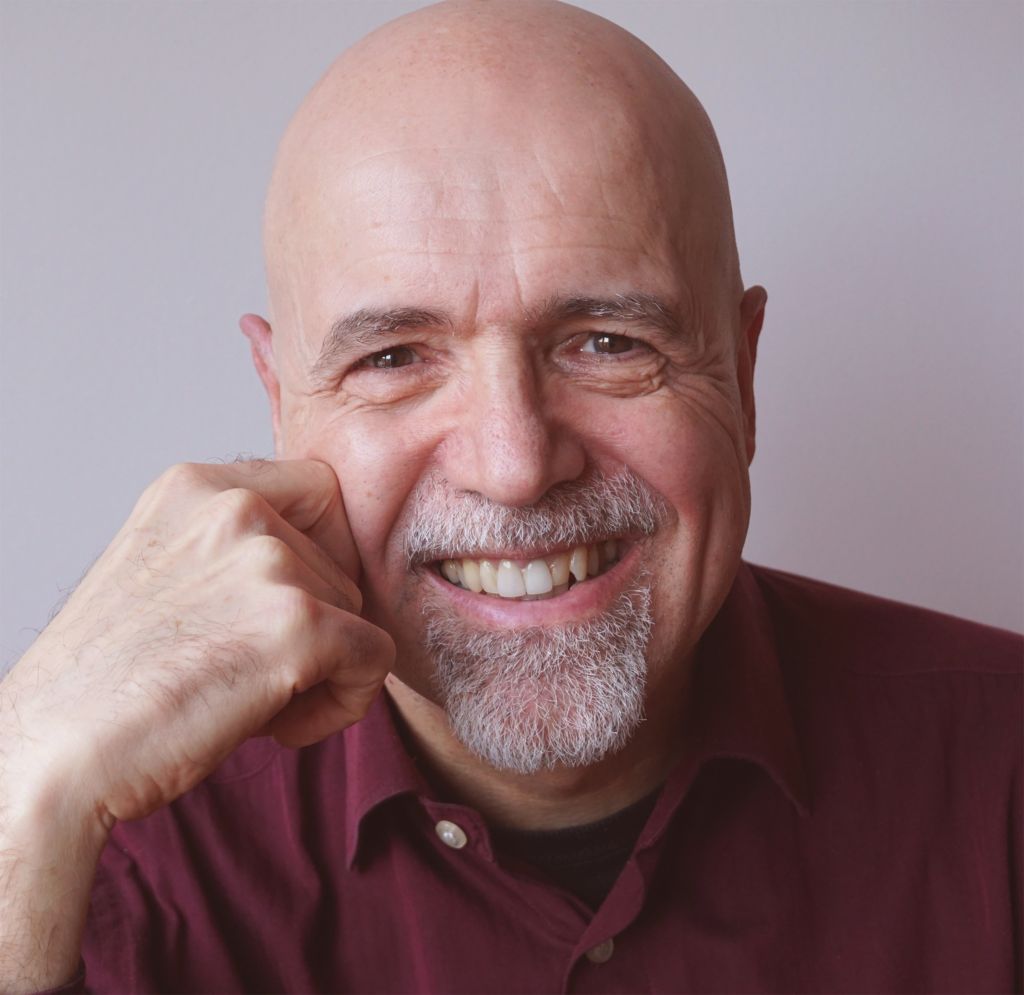 Martin is a visionary author, trainer, and relationship consultant. He wrote two books: Integral Relationships: A Manual for Men and Sex, Purpose, Love: Couples in Integral Relationships Creating a Better World, which Ken Wilber calls "terrific" and "ground-breaking".
He now trains Integral relationship practitioners, consultants, and group facilitators, and offers private trainings and consultations for singles and couples.
In his books and teachings, he takes an integral approach to love between opposite and equal partners along the seven chakras by balancing and harmonizing healthy feminine and masculine polarities in all four dimensions of their being, and outlines why relationships with a shared purpose matter for a peaceful and sustainable future of humanity.
What you will receive:
26 interactive Zoom classes (3 weekly 2-hour group sessions for you to choose from).
Detailed worksheets for each of the 26 Modules. 
Lectures, group and paired exercises, questions & answers, and sharing with people from around the world.
Integral Movie night with discussions.
Integral Relationship Consultant and Group Facilitator Certificate of Completion that recognizes you as a qualified Integral Relationship Professional.
Listing on the international IRGF Map.
One year free transferable membership on www.integralsingles.com (a $97 value).
50% discount on personal consultations with Martin ($45 instead of $90 per hour).
Access to our Alumni Sangha's.
For whom is this course?
Singles who want to find/attract their soulmate for the co-creation of an Integral Love Relationship.
Couples who want to learn, heal, grow, awaken, and share a purpose in their relationships.
Coaches, consultants, therapists, trainers, and other helping professionals who want to enrich their relationship expertise.

Community organizers who want to facilitate local Integral Relationship practice groups for singles and couples.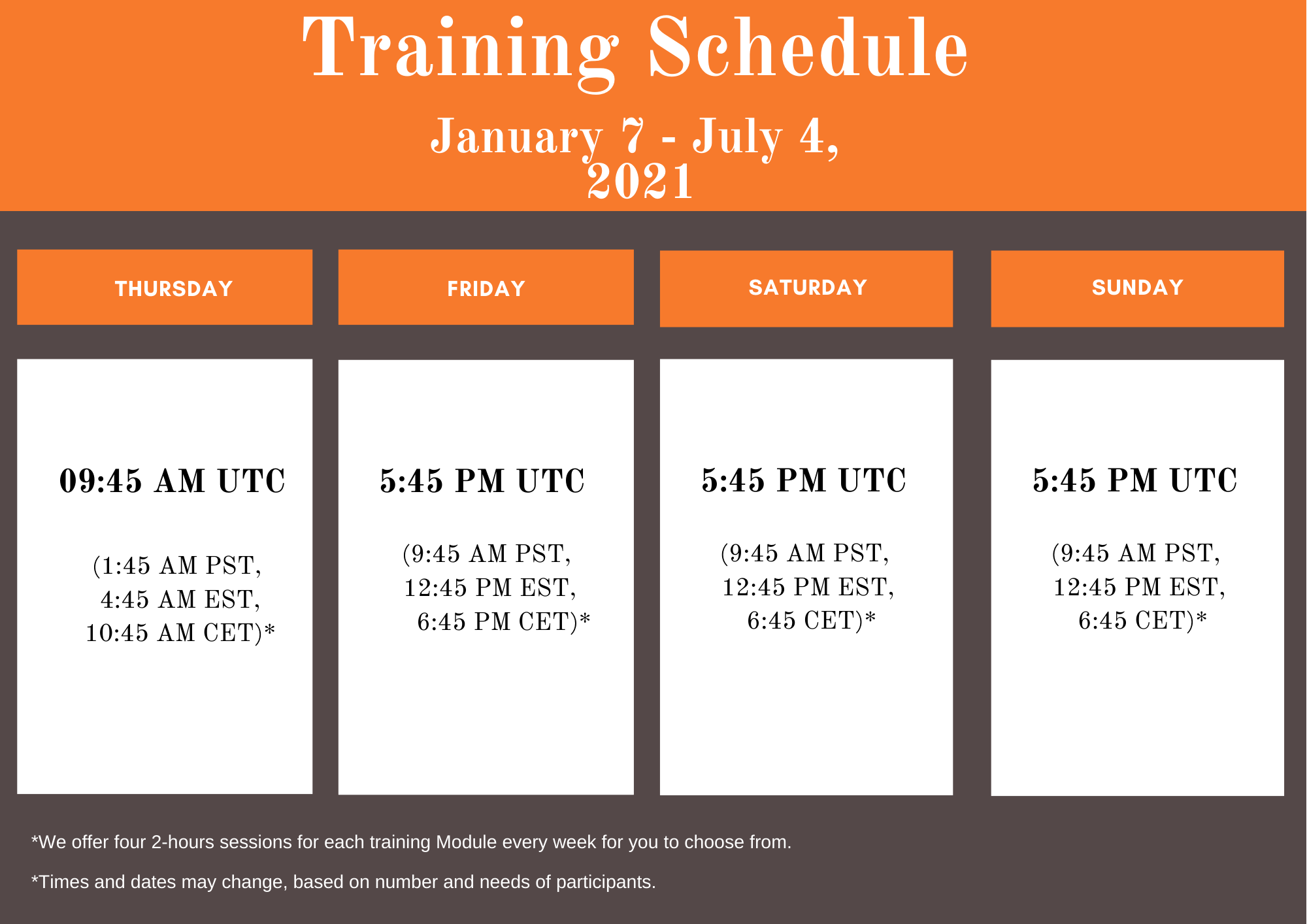 Every Thursday, Corrected!! 9:45 / 10:00 AM UTC (1:45 / 2:00 AM PST, 4:45 / 5:00 AM EST, 10:45 / 11:00 Central European Time)
Every Friday, 5:45 / 6:00 PM UTC (9:45 / 10:00 AM PST, 12:45 / 1:00 PM EST, 18:45 / 19:00 Central European Time)
Jeden Samstag, 9:45 / 10:00 MEZ (9:00 AM UTC)
Every Saturday, 5:45 / 6:00 PM UTC (9:45 / 10:00 AM PST, 12:45 / 1:00 PM EST, 18:45 / 19:00 Central European Time)
Every Sunday, 5:45 / 6:00 PM UTC (9:45 / 10:00 AM PST, 12:45 / 1:00 PM EST, 18:45 / 19:00 Central European Time)
Integral Movie Nights: Every Tuesday, 6:00 PM UTC (10:00 AM PST, 13:00 PM EST, 19:00 PM Central European Time)
If you miss the training for a particular module, need more instructions and practice, or want a personal consultation, you can book a personal session with Martin at 1/2 his usual rate ($45 per hour instead of $90).
Each week we cover one of the 26 modules which you find here
Join our community
In the past six months, Martin trained over 130 Integral Relationship Consultants and Group Facilitators in 25 countries via Zoom.
Market, organize, host, and facilitate a local Integral Relationship Group after COVID-19
Since 2002, Martin has created and successfully run experiential Power of Now and Integral Relationship groups in Santa Rosa, CA, Los Angeles, CA, and Istanbul, Turkey. He also facilitated numerous Integral Relationship workshops and trainings around the world. The format evolved into 26 individual group modules or sessions with practical exercises that you can learn. Each module is self-contained and addresses certain relationship potentials. This new training cycle is an opportunity for you to be of service by bringing people together, to share your relationship wisdom, to grow as a person, and to earn money if that is of interest to you.
We also offer you support with setting up, designing, and posting on Meetup, Facebook, Instagram, YouTube, and Twitter accounts; creating databases for sending out group emails and WhatsApp messages, and with creating WordPress pages for $15 per hour/project. (A higher rate applies for setting-up and designing a WordPress website from scratch.) Send an email to [email protected] to discuss your needs
Online Group Training
Train with people from all around the world
$
260
/

for 26 live sessions
26 two-hour Live Group Session with Martin
Lectures, Group Discussions, Exercises, and Practices during each session
Flexible schedule (same material repeats 3 times per week)
Training materials available online and for downloading
Mutual Sharing and Learning with aspiring love relationship professionals from all around the world
Integral Online Movie nights
Certificate of Completion
One year free transferable membership on www.integralsingles.com (a $97 value)
50% discount for personal consultations with Martin ($45 instead of $90 per hour)
Private Training
Train one-on-one with Martin Ucik
$
1170
/

for 26 personal sessions ($45 per each session)
26 one-hour Private Sessions for singles or couples with Martin
Personal approach during education 
Personalized Exercises and Practices during each session
Make your own schedule
Training materials available online and for downloading
Integral Online Movie nights
Certificate of Completion
One year free transferable membership on www.integralsingles.com (a $97 value).






Give the gift that keeps on giving

Has the training been already recorded?
No, all the sessions are live with Martin Ucik. You could be able to have discussions, ask questions, and do exercises.
Will I receive a certificate after the course completion?
Yes, but for this, you need to complete all 26 sessions. 
What if I miss the session? How can catch up?
You can catch up with other participants on another day, the same material will be repeated 3 times per week. If you couldn't be able to do that too, you can book a private session with Martin for $45 per hour. 
==================================================================================================================
Ausbildung zum/zur zertifizierten Integrale Beziehungen Berater*in und Gruppenleiter*in
Lerne wie man Singles und Paare in ihren Beziehungsfragen "integral" berät und eine erfahrungsorientierte lokale Gruppe für Integrale Beziehungen vermarktet, organisiert, und leitet, wenn Menschen wieder sicher zusammenkommen können.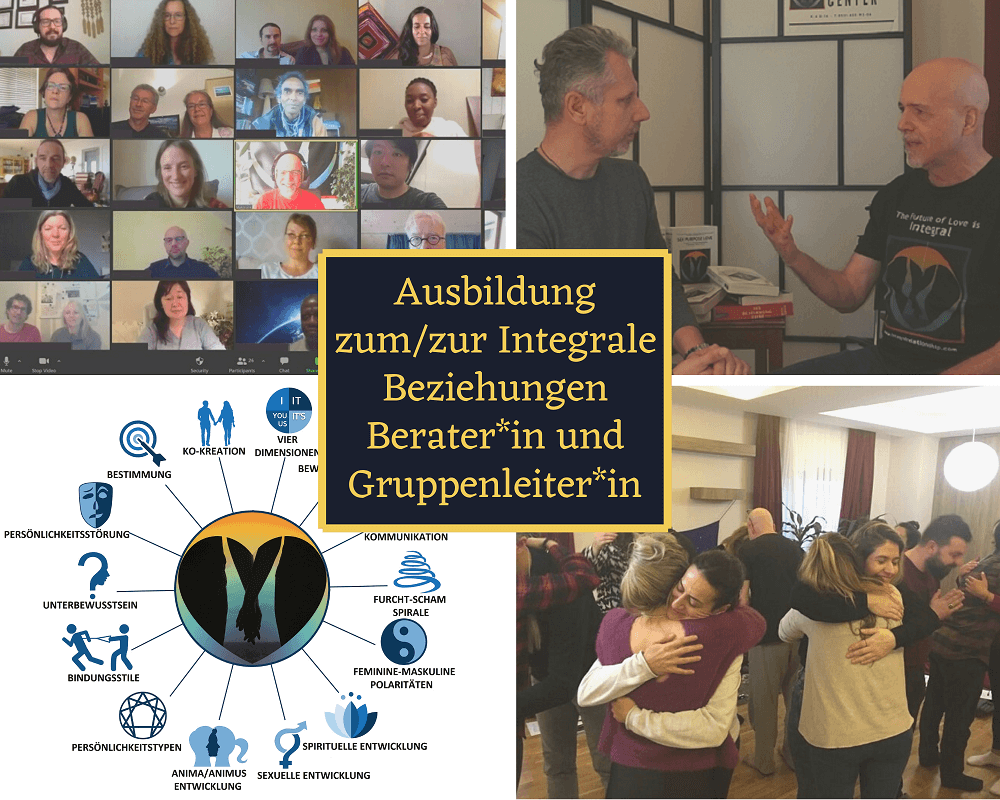 In den letzten 6 Monaten haben wir über 130 Teilnehmer*innen in 25 Ländern per Zoom zu Integrale Beziehungen Berater*innen und Gruppenleiter*innen ausgebildet um Singles und Paare zu beraten und lokale erfahrungsorientierte Beziehungsgruppen zu leiten in denen die Teilnehmer*innen die 26 Integral-Beziehungs-Module kennen lernen und praktizieren https://integralrelationship.com/ir-modules-de/
Am 7. Januar 2021 beginnen wir einen neuen Ausbildungszyklus mit 3 wöchentlichen 2-stündigen Lern- und Übungseinheiten für jedes Modul auf Englisch und ggf. auf Deutsch über Zoom. Die Ausbildungsgebühr für alle 26 Module beträgt 225 Euro.
Dies ist auch ein wertvolles und nachhaltiges Weihnachtsgeschenk.  
Bitte überweise die Ausbildungsgebühr auf das untenstehende Konto:
Bank: Volksbank Hohenlohe – Martin Ucik
IBAN: DE67 6209 1800 0113 5140 00
oder per Paypal
Seit 2002 hat Martin in Santa Rosa, CA, Los Angeles, CA, und Istanbul, Türkei erfolgreich erfahrungsorientierte Power of Now und Integrale Beziehungen Gruppen gegründet und geleitet. Zudem hat er weltweit Integrale Beziehungen Workshops und Trainings geleitet. Das Format hat sich über die Jahre zu 26 einzelnen Gruppenmodulen mit praktischen Übungen entwickelt. Jedes Modul ist in sich abgeschlossen und befasst sich mit bestimmten Beziehungspotenzialen. Du kannst die Beschreibungen zu den 26 Modulen unter https://integralrelationship.com/ir-modules-de/ finden. Dies ist eine Gelegenheit für Dich, Menschen zusammenzubringen, Deine Beziehungserfahrungen zu teilen, selbst zu lernen und zu wachsen, und Geld zu verdienen wenn Du dies möchtest. Bitte sende eine E-Mail an [email protected] für weitere Informationen und Fragen.
Was Du erhalten wirst:
26 interaktive Zoom Klassen (3 wöchentliche Englische und ggf. 1 Deutsche  2-Stunden Gruppen-Sessions für Dich zur Auswahl.)
Detaillierte Arbeitsblätter für jedes der 26 Module auf Deutsch und Englisch. 
Einführungen, Gruppen- und Paarübungen, Fragen & Antworten und Austausch mit Menschen aus der ganzen Welt.
Integral Movie Night mit Diskussion.
Integrale Beziehungen Berater*in und Gruppenleiter*in Abschlusszertifikat, mit dem Du als qualifizierte*r Integral Relationship Profi anerkannt wirst.
Listung auf der Integrale Beziehungen Berater*in und Gruppenleiter*in Weltkarte.
Zugang zu den Alumni Sangha's.
Ein Jahr kostenlose, übertragbare Mitgliedschaft auf www.integralsingles.com (im Wert von $97).
50% Rabatt auf persönliche Beratungen mit Martin ($45 anstatt $90 pro Stunde.)
Für wen ist die Ausbildung?
Singles die ihre Seelenverwandte*n für die gemeinsame Schaffung einer integralen Liebesbeziehung finden/anziehen wollen.
Paare die lernen, heilen, wachsen, erwachen, und eine gemeinsame Bestimmung in ihren Beziehungen teilen wollen.
Coaches, Berater, Therapeuten, und Ausbilder die ihre Beziehungskompetenz erweitern wollen.
"Community organizers" die lokale Praxisgruppen für integrale Beziehungen für Singles und Paare leiten wollen.
Empfehlungen
Sei bereit für viele neue Einsichten! Daniel Bäde
Einmalig im Umfang und Tiefe für Beziehungen. Peter Houzer
Hier sind Menschen die wirklich kooperieren wollen. Undine Häßler
Manchmal etwas "anstrengend", aber dadurch sehr lehrreich. Fabian Lorenz
Die große Wertschätzung, die Martin in das Training bringt ist berührend. Dr. Cathleen Pohl
Eine große Bereicherung für uns – sowohl privat als auch beruflich. Cornelia Theresia und Roberto Rahl
Einen großen Dank gebührt Martin für sein offenes Herz, seine Liebe und sein Engagement welche er diesem Werk und uns schenkt. Gérard & Danielle
An Martins Stil gefällt mir die persönliche Ansprache der Teilnehmer, der Humor, und die Leichtigkeit, mit der tiefe Themen vermittelt werden. Dorothea Diga
Noch nie habe ich eine so ganzheitliche und praxisorientierte Beschäftigung mit der Integralen Theorie erfahren. Der Online-Kurs ist absolut welt-zentrisch, sogar in seinem puren Sein: du kannst super flexibel mit Menschen aus aller Welt daran teilnehmen – in Deutsch und Englisch, interaktiv und kokreativ. Er beflügelte unsere Paarbeziehung auf zu neuen Ebenen und unsere Arbeit als Paarberater. Danke, Martin! Kristin Gogolok, Coach und Paarberaterin, www.vamos-leipzig.de/ und www.psychotherapie-und-beratung-in-leipzig.de/paarberatung/
Ausbildungsplan
Jede Woche behandeln wir eines der 26 Module, die Du hier findest. Wir haben jede Woche drei Englische und eine Deutsche 2-Stunden Training Session für dasselbe Modul. Du kannst also jede Woche den für Dich günstigsten Trainingstermin auswählen. Bitte senden eine E-Mail an [email protected] wenn Du Fragen hast.
English jeden Donnerstag, beginnend  am 7. Jan. 2021 10:45 /11:00 Mitteleuropäische Zeit*
English jeden Freitag, beginnend am 8. Jan. 2021 18:45 / 19:00 Mitteleuropäische Zeit*
Deutsch jeden Samstag, beginnend am 9. Jan. 9:45 / 10:00 Mitteleuropäische Zeit*
English jeden Sonntag, beginnend am 10. Jan. 18:45 / 19:00 Mitteleuropäische Zeit*
* Eine Stunden Später nach der Umstellung auf Sommerzeit.
Bitte melden Dich 15 Minuten früher auf Zoom an (z.B. 9:30 oder 18:45). 

Vergewisseri Dich, dass Dein korrekter Vor- und Nachname in Deinem Video erscheint (klicke oben rechts auf … um ihn nach Bedarf umzubenennen, und gebe beide Namen ein, wenn Ihr als Paar am selben Computer teilnehmt).

Du wirst dann für eine Paarübung in einen Breakout-Raum gebracht und pünktlich zum Beginn zurückgeholt.

Die Trainingseinheit einschließlich der Übung dauert etwa 2 Stunden ab dem offiziellen Beginn, mit Zeit für Fragen und Antworten und persönlichen Fragen danach.
Wenn Du die Schulung für ein bestimmtes Modul versäumst, weitere Informationen und Übung wünscht, oder eine persönliche Beratung möchtest, kannst Du eine Sitzung mit Martin zum halben üblichen Preis ($45 pro Stunde statt $90) buchen oder wir verbinden Dich mit einem anderen Teilnehmer*in.
Ressourcen:
Einführungsvideo (Englisch): https://youtu.be/aezNPjqgzNM
Integrale Filme Liste: https://integralrelationship.com/irgf-movies/
Wir bieten auch Unterstützung auf English beim Einrichten, "Entwerfen" und Posten auf Meetup-, Facebook-, Instagram-, YouTube-, und Twitter-Accounts, beim Erstellen von Datenbanken zum Versenden von Gruppen-E-Mails und WhatsApp-Nachrichten sowie beim Erstellen von WordPress-Seiten für $15 pro Stunde/Projekt.
(Für die Einrichtung und Gestaltung einer WordPress-Website von Grund auf gilt ein höherer Tarif.)
Sende eine E-Mail auf English an [email protected], um Deine Bedürfnisse und Wünsche zu besprechen, und klicke unten auf Buy Now, um die vereinbarte Leistung zu bezahlen. Danke.