Registration for the online workshop "Anima/Animus Complex Development"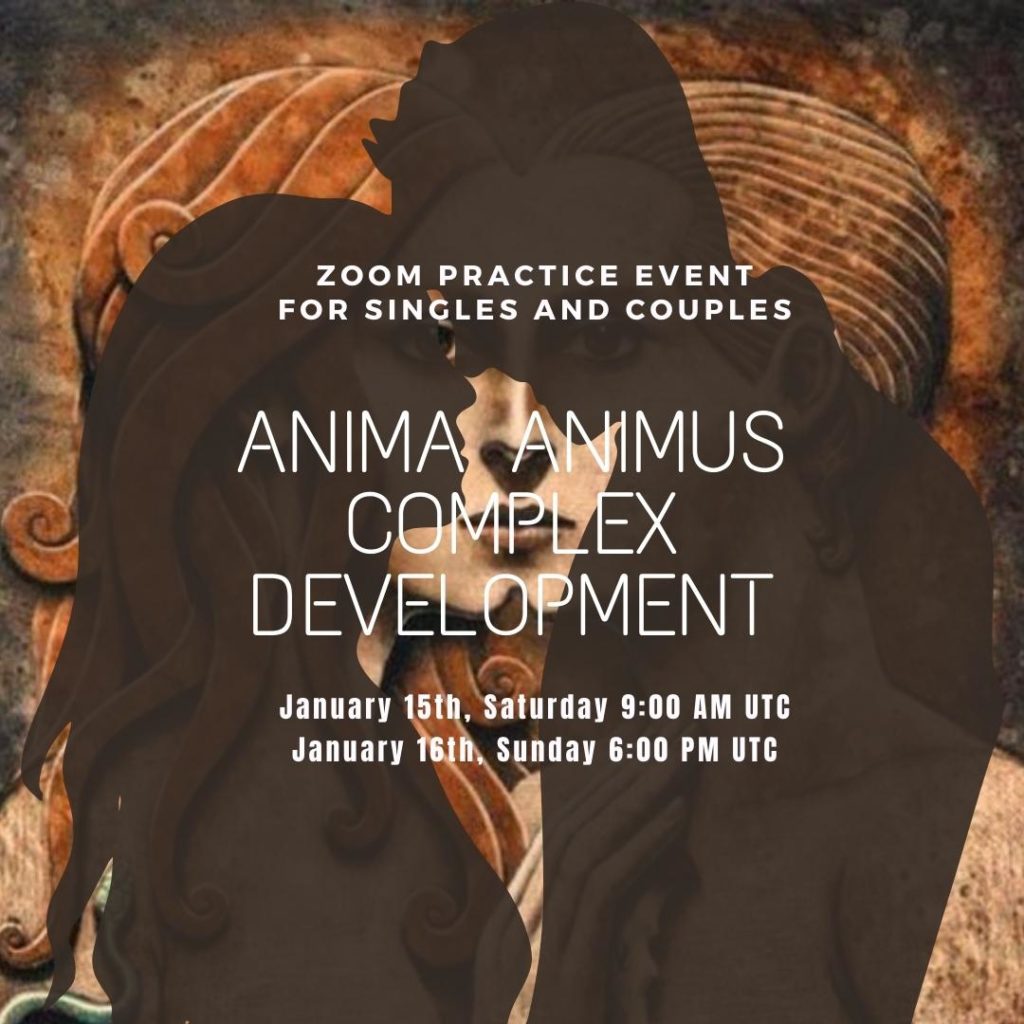 Learn about and experience five stages of animus complex development in women and five stages of anima complex development in men and how they profoundly impact your love relationships. Take a deep dive into your early childhood memories through a practical exercise. Realize how your gender and relationship with your mother and father caused you to repress certain feminine and masculine qualities into your unconscious. See how you unconsciously project the shadow that was created onto the opposite sex. Heal and grow to overcome this complex to co-create a healthy sustainable Integral love relationship with an equal and opposite partner.
Where: Zoom
Duration: 2 hours
Price: $30
Date/Time:
Saturday, January 15th, 8:45 / 9:00 AM UTC (12:45 / 1:00 AM PST - 3:45 / 4:00 AM EST - 9:45 / 10:00 AM CET -- click here to convert to your local time zone)
Sunday, January 16th, 5:45 / 6:00 PM UTC (9:45 / 10:00 AM PST - 12:45 / 1:00 PM EST - 6:45 / 7:00 PM CET -- click here to convert to your local time zone)
*Due to the diversity of the attendees' time zones, we are offering you to join the workshop either on Saturday or Sunday, so that you can select the time that suits you better.
The host of the event is the German-American author, trainer, and relationship consultant - Martin Ucik.
You will receive a Zoom link and a payment link after you fill in the form below.
Important: You will have to make the payment before the workshop starts to be able to attend and participate. 
 Please, prepare crayons or other colored markers/pens and a piece of paper.